Zelenskyy's US visit sends strong signal to Moscow about American support, says former US Ambassador to Ukraine
December 22, 2022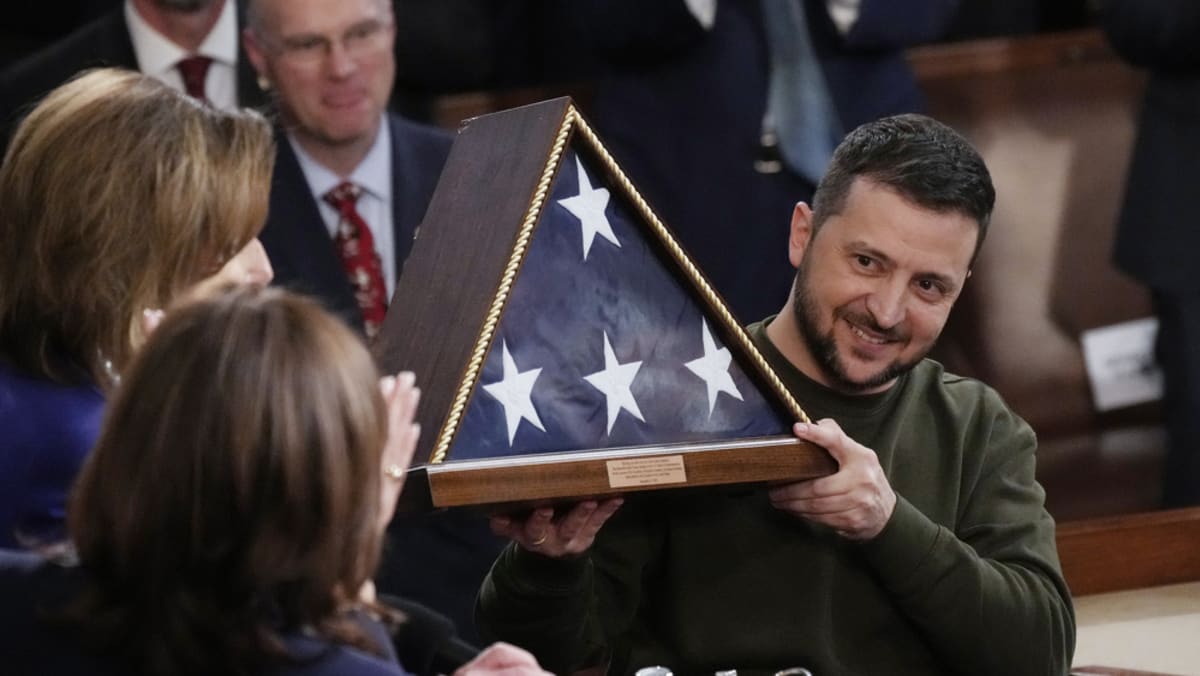 REPUBLICAN SUPPORT
Opinions on assistance to Ukraine have been divided among Republicans, with some lawmakers pressing for reduced aid, stoking fears in Kyiv that the flow of weapons and funds could dwindle.
Mr Herbst said that the opposition voices are "ignorant about American interest".
"Providing assistance to Ukraine at US$50 billion a year is actually a bargain," he said.
"Because that money is destroying, chopping up the Russian military and making it far less likely American troops will have to fight and die to defend our NATO allies."
A majority of the American public supports aid to Ukraine, and opposing figures – even within the Republicans – are a minority, said political science associate professor Maria Popova.
She added that Mr Zelenskyy's visit likely swayed some sceptics. His speech in Congress, in particular, elicited standing ovations from house members and senators from both parties.
"What we saw during the speech in Congress … Everybody was standing up. Maybe two or three were sitting down and registering their displeasure. But the vast majority of American lawmakers seemed inspired and really respectful of this man," Prof Popova, from McGill University, told CNA's Asia Now.
"What really stood out was the emphasis that this is not just help to Ukraine. He managed to also emphasise that this is an investment for ordinary Americans into their security that the entire free world is under threat by Russia's aggression," she added.
LONGER RANGE ARTILLERY
Among US military aid that Mr Zelenskyy is bringing home is the advanced Patriot air defence system, which is capable of shooting down cruise missiles and short-range ballistic missiles.
"It'll make it easier for Ukraine, at least in one area of the country, to defend its infrastructure and civilians from the massive Russian bombing campaign," said Mr Herbst.