US, South Korea conduct joint air drills
March 19, 2023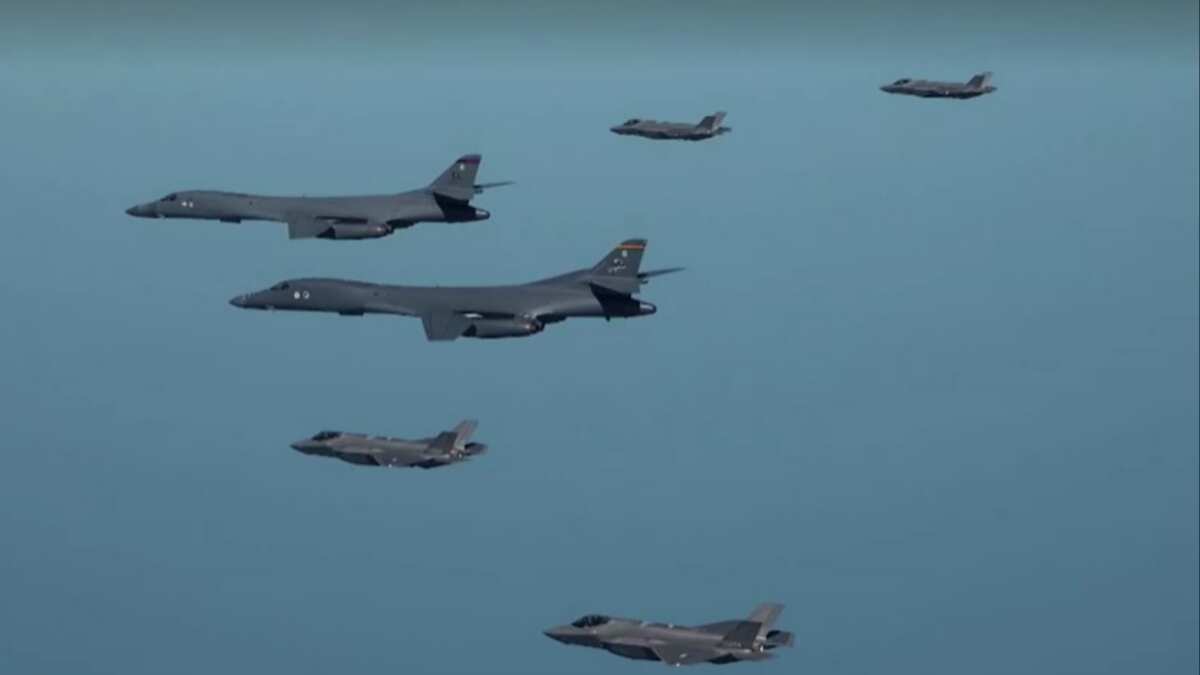 Air forces of the United States and South Korea on Sunday (March 19) conducted a combined air drill led by B-1B bombers. This drill was part of the ongoing joint drills dubbed "Freedom Shield 23"
A video by South Korea's defence ministry showed two bombers flying in with South Korean F-35A jets and American F-16. As the exercises went on, North Korea fired a short-range ballistic missile towards the sea off the east coast of the Korean Peninsula.
A South Korean military statement said that the missile flew some 800 kilometres before hitting a target.
The North on Thursday (March 16) fired a suspected intercontinental ballistic missile (ICBM) into the sea between the Korean peninsula and Japan, hours before South Korea's president flew to Tokyo for a summit that discussed ways to counter the North.
Pyongyang said Thursday's launch of its ICBM was a warning against ongoing U.S.-South Korea military drills, state media KCNA reported.
North Korea has carried out unprecedented numbers of missile tests in past one year. The nuclear-armed nation has drawn international condemnation particularly from the US.
(With inputs from agencies)
You can now write for wionews.com and be a part of the community. Share your stories and opinions with us here.