Swiss authorities mull imposing losses on Credit Suisse bondholders: Sources
March 19, 2023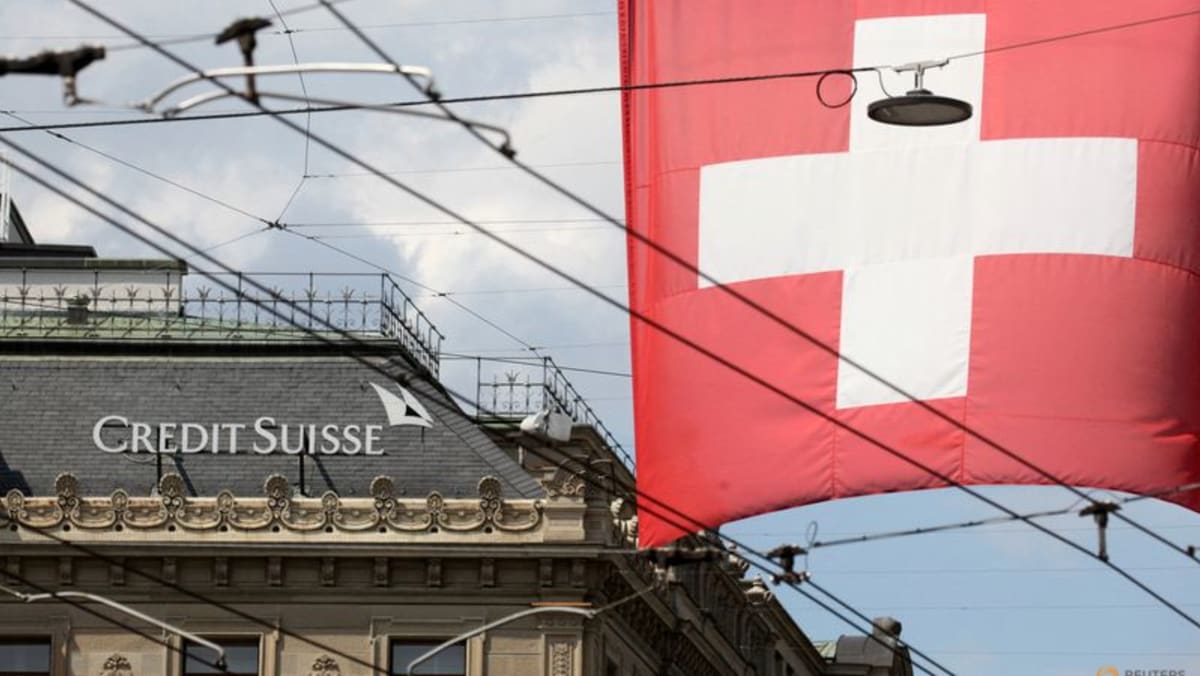 FRANKFURT/LONDON: Swiss authorities are examining imposing losses on Credit Suisse bondholders as part of a rescue of the bank, two sources with knowledge of the matter said on Sunday (Mar 20).
However, European regulators are apprehensive about such a move for fear that it could hit investor confidence elsewhere in Europe's financial sector, the sources said, speaking on the condition of anonymity.
A final decision, however, had not been taken and the terms could still change, according to the sources.
Losses on bondholders may need to be larger if Credit Suisse were wound down rather than if it were taken over by UBS, one of the sources said. Authorities are trying to engineer a UBS takeover of Credit Suisse before financial markets reopen on Monday.
FINMA, the Swiss regulator, did not immediately respond to a request for comment. Credit Suisse and UBS declined to comment.
Despite the prospect of losses, some bond investors on Sunday were encouraged by a report in the Financial Times that UBS had offered up to US$1 billion to buy its rival, although there is no guarantee a deal with UBS will be reached.
The price of one of Credit Suisse's Additional Tier 1 (AT1) bonds, a junior tranche of debt which slumped in price this week, rallied in limited trading after the report, one investor said.
A US$1 billion deal would mean Credit Suisse shareholders getting a fraction of what their shares were worth on Friday.