Scottish National Party chief executive quits after membership numbers dispute
March 19, 2023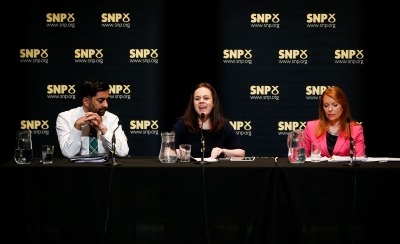 LONDON, March 18 — The chief executive of the pro-independence Scottish National Party (SNP), Peter Murrell, said today that he was resigning with immediate effect after accepting responsibility for a misleading statement about SNP membership numbers.
"Responsibility for the SNP's responses to media queries about our membership number lies with me as Chief Executive. While there was no intent to mislead, I accept that this has been the outcome," Murrell said in a statement issued by the SNP.
Murrell is the husband of outgoing SNP leader Nicola Sturgeon, who announced on February 15 that she was stepping down as Scotland's first minister, triggering an SNP leadership contest which is yet to conclude.
Murrell said he had intended to stay as SNP chief executive until after the leadership contest was over.
However, he had faced pressure from within the SNP to go after the party's head of communications, Murray Foote, quit on Friday after giving figures to media which overstated the number of SNP members. — Reuters