NATO allies pledge more arms for Ukraine, Germany holds out on tanks
January 20, 2023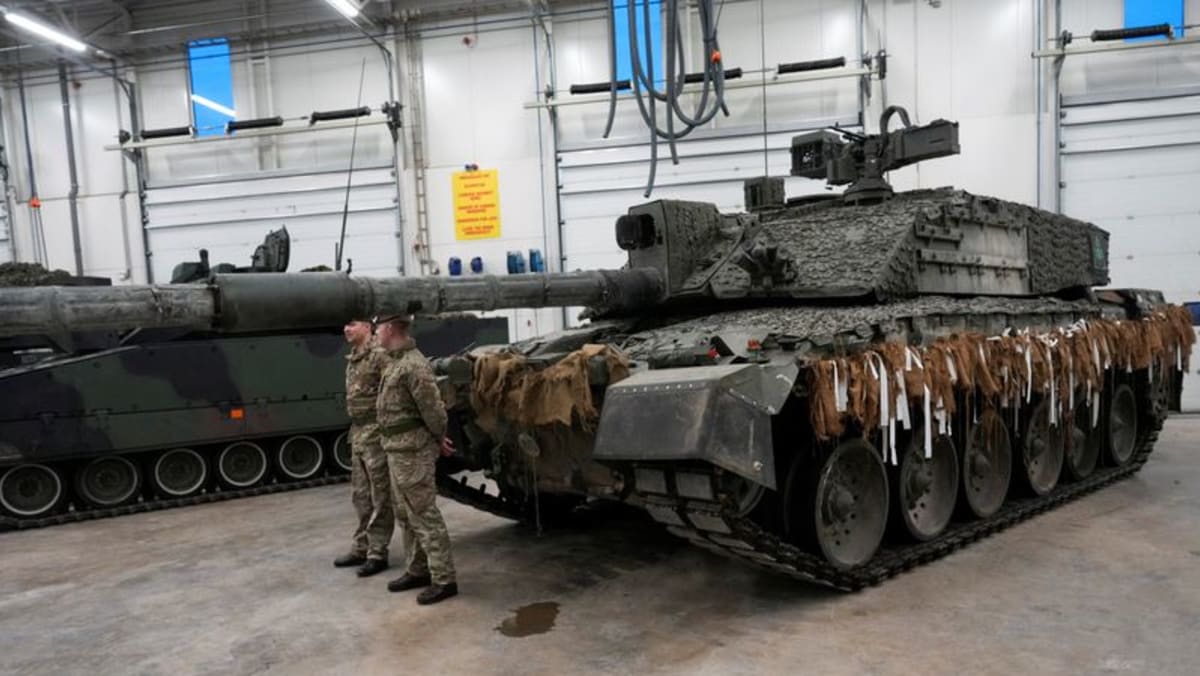 KYIV: Western allies pledged billions of dollars in weapons for Ukraine on Thursday (Jan 19) and some promised to send the tanks Kyiv has requested if Berlin agrees, but Germany gave no sign of lifting a veto on deliveries it fears would provoke Moscow.
The issue looks set to dominate Friday talks in Germany between Western allies at Ramstein, Washington's main European air base.
Fearing winter will give Russian forces time to regroup and unleash a major attack, Ukraine is pushing for the German-made Leopard battle tanks, which are held by an array of NATO nations but whose transfer to Ukraine requires Germany's approval.
"Our people are dying every day," Ukrainian President Volodomyr Zelenskiy told German ARD television late on Thursday. "If you have Leopard tanks, give them to us."
Ukraine needed them to defend itself, recapture occupied land, and did not plan to attack Russia, he added.
German Chancellor Olaf Scholz, a Social Democrat, has been reluctant to send weapons that could be seen as provoking Moscow.
Many of Berlin's Western allies say that concern is misplaced, with Russia already fully committed to war, while Russia has repeatedly said Western weapons transfers would prolong the war and increase suffering in Ukraine.
A German government source previously said Berlin would lift its objections if Washington sends its own Abrams tanks.
"True leadership is about leading by example, not about looking up to others. There are no taboos," tweeted Zelenskyy's adviser Mykhailo Podolyak.
"From Washington to London, from Paris to Warsaw, you hear one thing: Ukraine needs tanks. Tanks are the key to ending the war properly."
Ahead of the Ramstein meeting, 11 NATO countries, including Britain and Poland, pledged a raft of new military aid at a military base in Estonia on Thursday.
"We commit to collectively pursuing delivery of an unprecedented set of donations including main battle tanks, heavy artillery, air defence, ammunition, and infantry fighting vehicles to Ukraine's defence," their joint statement said.