Mexican police arrests 14-year-old 'El Chapito' for killing eight
March 18, 2023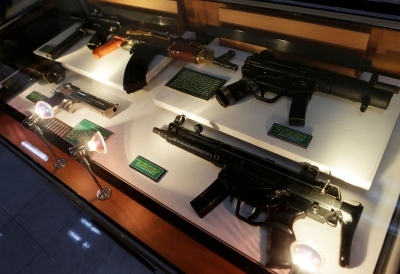 WASHINGTON, March 17 — Mexican authorities have arrested a 14-year-old boy nicknamed El Chapito after the infamous Mexican drug lord on accusations of being involved in the shooting deaths of eight people.
The North American nation's Public Safety Department announced the arrest yesterday in a statement, according to United Press International (UPI).
Authorities said the unidentified boy was one of two people who opened fire on a family celebrating a birthday in the Fundidores neighbourhood of Chimalhuacan, a city just northeast of Mexico City, killing eight people and injuring seven others, including a three-year-old child.
Police said the boy was among nine people arrested during a 12-hour operation between late March 10 and early Saturday in Chimalhuacan and nearby Nezahualcoyotl city.
One other person was charged in connection to the shooting while the rest were charged with drug-related crimes, the department said.While the adults were taken to the Neza-Bordo Penitentiary and Social Reintegration Centre, the teenager was placed at the disposal of a specialised control judge in the Comprehensive Criminal Justice System for Adolescents, it said.
"El Chapo", whose real name is Joaquin Guzman, resides in a Colorado prison where he is serving a life sentence after being convicted of numerous chargers in connection to his position as the leader of the infamous Sinaloa Cartel.
It is not wholly uncommon for teenagers to commit such violent crimes in the country. In the early 2010s, a 14-year-old boy nicknamed El Ponchis was arrested and charged with being a hitman for a Mexican drug cartel, according to the report. — Bernama