Indigenous Peruvians seize oil station, demand cleanup
March 18, 2023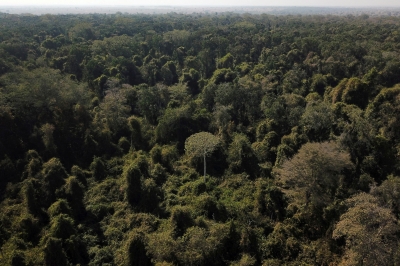 LIMA, March 18 — Indigenous Peruvians have occupied an oil pumping station deep in the Amazon and prevented 41 workers from leaving the installation, state-owned oil firm Petroperu said yesterday.
The Indigenous activists are demanding that Petroperu clean up areas damaged by an oil spill decades ago.
"Petroperu has been developing all possible actions to achieve the release of the 41 people who remain deprived of their rights at the Morona Station of the Northern Peruvian Oil Pipeline," the company said in a statement.
It said activists from the Fernando Rosas community had arrived at the site on Wednesday.
By occupying the site, the activists have denied workers the "right to free transit" and have also forced them to stay outdoors, including overnight, the statement added.
The Morona Station sits in a jungle area of Loreto department, about 1,000 kilometres northeast of capital Lima.
The Indigenous activists said in a letter sent to authorities, which AFP saw, that an oil spill around the pumping station 25 years ago caused damage that was never reversed. They said they would block pumping until mitigation work begins.
Built in the 1970s, the Northern Peruvian Oil Pipeline is the longest in the country, extending 1,100 kilometres from Amazon oil fields over the Andes mountains to the northern Peruvian coast.
In 2016, spills along sections of the Northern Peruvian Oil Pipeline impacted Amazon rainforest communities, including in the Morona district.
Peru has been hit by a series oil spills in recent years, including last year when Lima declared a state of emergency after almost 12,000 barrels of crude oil spilled into the sea. The disaster affected more than 700,000 people and forced the closure of 20 beaches and dozens of tourism businesses. — AFP