Death toll from Syria-Turkiye earthquake crosses 3,400; international community steps in to help
February 6, 2023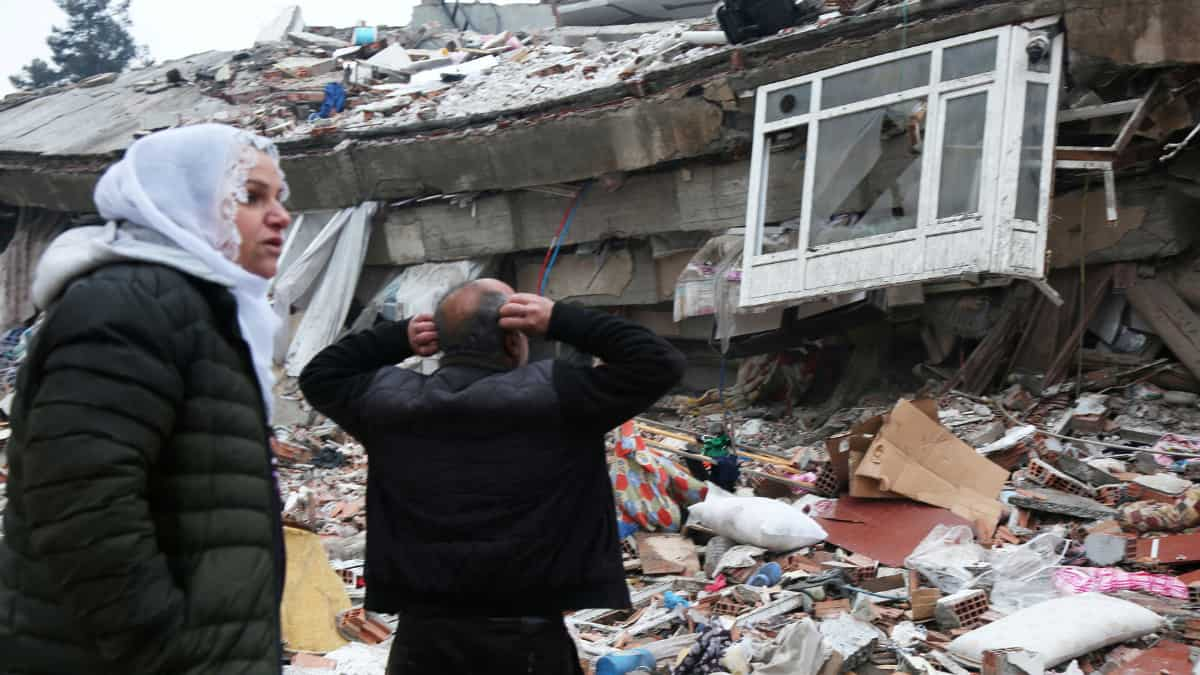 A massive 7.8 magnitude earthquake has wrought widespread destruction in Turkiye and Syria. The latest counts have put the death toll at around 3,400 people. However, it is expected that this figure may reach 10,000, as many people are still trapped under the rubble.
The earthquake has brought down massive multi-storey buildings and whole apartment blocks.
As per Reuters, this is the worst tremor to hit Turkiye this century, and the war hit Syria it has only added to the devastation borne by millions of Syrians.
Watch | Hundreds dead, many trapped as major earthquake jolts Turkiye, Syria
The death toll which is continuously moving upwards is already the highest toll from any earthquake Turkiye has endured since 1999. Back then, a tremor of seven-plus magnitude had killed more than 17,000 people.
Turkish President Tayyip Erdogan, as per Reuters, called this a "historic disaster" and the worst tremor to hit the country since 1939. As per the leader who is currently preparing for a tough election in May, authorities are doing everything they could do.
"Everyone is putting their heart and soul into efforts although the winter season, cold weather and the earthquake happening during the night makes things more difficult."
Syria has appealed the international community for aid.
A statement by the Syrian foreign ministry appealed to "member states of the United Nations… the International Committee of the Red Cross and other humanitarian" groups to support "efforts to face the devastating earthquake".
The community too has overwhelmingly come in support of the disaster struck countries. Russian rescue workers, as per Reuters, have flown to the two nations.
India too has voiced its readiness to "provide all possible help" to them. In a statement, its government said that on PM Narendra Modi's instructions, the National Disaster Rescue Force's search and rescue teams paired with medical teams are to be dispatched promptly. Reportedly, the United Nations is also present on the ground to assess the needs and provide assistance.