Colombian drug kingpin 'Otoniel' pleads guilty in New York court
January 25, 2023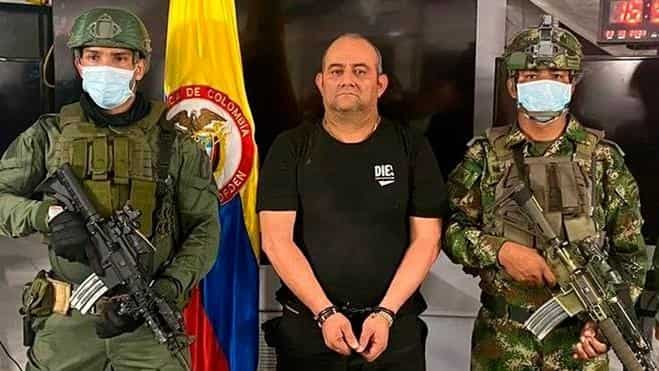 One of Colombia's most infamous drug lords admitted guilt to cocaine trafficking charges in a New York court on Wednesday (January 25), as part of a plea agreement.
The Gulf Clan, the greatest narcotics trafficking organisation in Colombia, was led by Dairo Antonio Usuga, also known as "Otoniel." The 51-year-old was extradited to the US last year and initially entered a not-guilty plea to drug trafficking charges.
Usuga has pleaded guilty to three counts and agreed to pay $216 million. He will have to serve at least 20 years in jail, but the maximum sentence is life.
Usuga and the Gulf Clan were charged with smuggling at least 73 tonnes of cocaine into the nation illegally between 2003 and 2012.
Usuga was the most wanted man in Colombia until he was captured in the northwest of the nation in October 2021 following a significant military operation.
(With inputs from agencies)