Peter Faulding arrived in Lancashire in the manner of a man who does not lack confidence, promising answers to a mystery that was tormenting a family, and captivating a nation.
Flying in from Surrey in his own helicopter, 10 days after the disappearance of Nicola Bulley, Faulding surveyed the River Wyre near the place where she was last seen.
His specialist equipment, he said, could find her within the hour. When it didn't, he said he didn't think she was in the river at all.
In fact, she was.
Faulding went to help the investigation yet his declarations undoubtedly helped fuel the rumour and conspiracy theories that engulfed the village of St Michael's on Wyre.
Now that the body of the 45-year-old mother and mortgage adviser has been found, the police and the media have inevitably come in for heavy criticism.
So too has Faulding, whose behaviour and background with other cases have come under scrutiny.
Successes? He's had a few. But there has been controversy too, particularly over the evidence he gave during the inquest into the death of the MI6 agent Gareth Williams, whose body was found in a padlocked holdall in Pimlico, London, in 2010.
One former Scotland Yard detective said expert witnesses are sometimes so assured, they "won't truck anything else".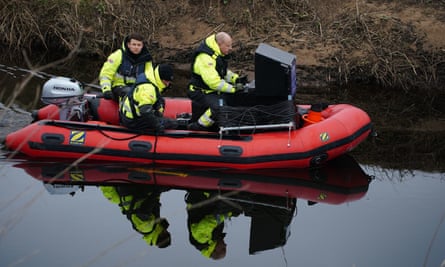 Faulding was actually persuaded to join the search by Emma White, a friend of Bulley's.
The police, after initial reluctance, agreed to the request.
An ex-paratrooper reservist, Faulding had the practical, resilient look of a military man and his presence, in his yellow all-weather coat alongside large red vehicles labelled "Incident Support", was a reassuring sight. With speculation rising around the police's handling of the missing person case, it was anticipated Faulding could bring answers that Bulley's family, and the increasingly captivated public, sorely needed.
His equipment included a £55,000 side-scan sonar. But after the first day of searching, the team from his company, Specialist Group International (SGI), had turned up nothing and the disappointment was palpable.
Faulding told GB News: "None of this rings right to me. My belief is she's not in the river at all."
Over the three days his team were on the scene, and in the weeks after, he did dozens of media interviews outlining various theories.
Faulding said he was donating his time to the search free of charge and turned down offers from the family to raise money on his behalf.
He said he was paid for two media interviews, with the fees being donated to the Lucas Dobson Water Safety Campaign, the charity Faulding set up with the father of the six-year-old whose body was found by SGI four days after he drowned in the River Stour in 2019. Faulding goes into schools to hand out life jackets in Lucas's memory.
But Faulding has had to defend himself over the timing of his help in the Bulley case, which came days after he published his memoir.
This criticism, he said, was unfair because he was motivated purely to help Bulley's family.
"I want to make it clear, I've never done this damn thing for publicity at all. All I do is good for people," Faulding said.
"I've kept out the limelight deliberately and the publishers have. We launched the book but then we've gone low-key because of the nature of this work."
Whether he intended to or not, in a case where the police were saying very little – and perhaps had very little to say – Faulding became the face and the voice of the search.
He was even incorrectly identified as "leading the search" by tabloid newspapers, although, as it turned out later, police had not even provided him with fundamental information about the case.
Three days after his arrival, Faulding pulled out, saying: "If Nicola was in that river, I would have found her, I can guarantee you that … she is not there."
His words were used by thousands of people across social media to criticise the police's approach and to justify outlandish conspiracy theories, often blaming Bulley's partner, Paul Ansell, for her disappearance. One sentence was repeated almost like a line of gospel by those speculating on the case: "Peter Faulding says she's not in the river."
Yet, 24 days after Bulley first went missing, a body was found by members of the public in some reeds nearly a mile downriver from where she was last seen. On Monday, the body was identified as Bulley's using dental records.
"She wasn't in the river, she was in the reeds," Faulding said. "There's a big difference between under the boat in the water and up on the bank in the reeds."
He said he felt his original words had been twisted by the media, and that the criticism on social media was coming from "a lot of professional jealousy".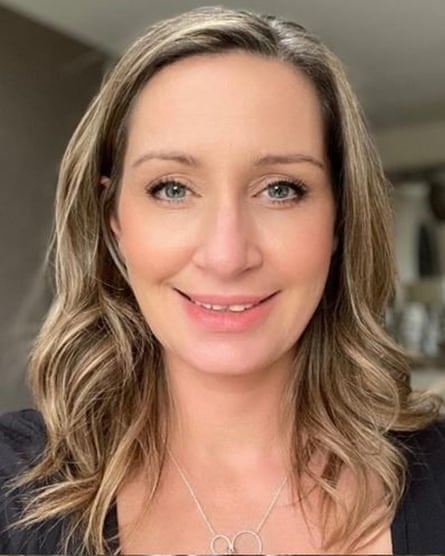 "With all my experience, over 20 years of experience dealing with this type of work and a very high hit rate, when the police call us in, in the south-east, as soon as we get called in we normally find the victim within the hour."
He said he did not want to speculate but there remained "a lot of unanswered questions" about the case.
Faulding, a qualified commercial diver and a helicopter and fixed-wing pilot, boasts an array of areas of expertise. He has been described as an expert in confined spaces, escapology, mine rescues, underwater and underground searches, rescues from height and protester removals. He also described himself as "a world-leading experienced forensic searcher" and a "human mole".
The 60-year old has been involved in high-profile "no body" cases, such as the murders of April Jones, Linda Razzell and Nicola Payne. He also helped evict the environmental protester Daniel "Swampy" Hooper and worked on the case of the serial killer Peter Tobin.
Faulding was also called as an expert witness at the inquest of Williams. The 31-year-old's unexplained death sparked a slew of conspiracy theories, including claims he had been murdered by spies or died in a sex game gone wrong.
Faulding, who at 170cm (5ft 6in) is a similar height and build to Williams, told the inquest he had tried 300 times to lock himself in an identical 81cm x 48cm bag. He said he had failed each time, explaining: "I am an escapologist. I am thinking outside the box here and trying everything I can to find a way.
"I can't say it was impossible, but I think even Houdini would struggle with that one. My personal belief is that it could not be done."
He said he believed someone else was involved in the death, adding: "My conclusion is Mr Williams was placed in the bag unconscious or he was dead when he was put in the bag."
The coroner recorded a narrative verdict, saying that on the balance of probability Williams had been killed unlawfully and that it was "highly unlikely" he had got inside his holdall alone.
But just a week after the inquest, Jim Fetherstonhaugh, a former soldier, cast doubt on the verdict after contacting the Metropolitan police to demonstrate how someone could lock themselves in a bag.
DCS Hamish Campbell, who oversaw the police investigation and led a post-inquest review of the case, said the police did not have a "finite" view that the feat could not be achieved – unlike Faulding.
He said that similarly, in the case of Bulley, Lancashire police also left lines of inquiry open, even if their main investigative hypothesis was that Bulley had entered the river.
Campbell said: "The commentary with Mr Faulding – and others elsewhere across time – is that they're so finite and so assured of their own beliefs, that they won't truck anything else, which is somewhat ironic when the police service generally is accused of being tunnel-visioned and narrowly focused."
Faulding denies being so categorical, saying he always asserted it was not possible for someone to zip themselves into a bag without leaving trace DNA and fingerprint evidence. Even then, other forensic experts have disagreed.
Campbell said: "And when we see the same approach with his [Bulley] interviews, 'I'm absolutely 100% certain the body is not in the river', and I remember thinking at the time: 'Well, goodness me, how would you know that since you haven't searched the whole river?' And now we've got this gymnastics with language: 'Oh, but when I said the river, I don't mean the reeds in the river, I don't mean the bank, what I mean is just the water that's flowing.' But that is moving the goalposts to say: 'Don't blame me.'"
He said Faulding's fault was being so assured in interviews that he did not allow himself room for error.
"That's the risk, allowing singular voices to come out and dominate. Of course, if only one person is speaking to the media, I get it, the media are going to perhaps listen to them and then it's already gone, it's already out in the domain, and how can you draw back from it all?"
Faulding's approaches have also proved successful and he has been praised by some families he has helped. In 2016, the father of 16-year-old Ellis Downes who drowned in the Thames described Faulding and his team as "absolutely brilliant". They had recovered Ellis's body while Thames Valley police were waiting for the arrival of a dive team.
Faulding also helped to convict Tobin, the prolific serial killer, after finding a dagger at a property owned by him in 2007. The weapon had the DNA on it of a 15-year-old who disappeared in 1991.
Faulding said: "I'm just a nice bloke, I'm not flash. I just do my job and that's all I want to do."