Belgian theatre director Ivo van Hove, 64, has been the artistic director of Toneelgroep Amsterdam, now Internationaal Theater Amsterdam, since 2001. His "maximalist minimalist" productions have included the Tony and Olivier-winning A View from the Bridge at the Young Vic, Lazarus at King's Cross theatre and Hedda Gabler at the National. He also directed the 2009 film Amsterdam and a number of operas such as Salome by Richard Strauss and Wagner's Ring Cycle. Van Hove's adaptation of Hanya Yanagihara's A Little Life, starring James Norton and Omari Douglas, is at the Harold Pinter theatre from 25 March to 18 June and the Savoy theatre from 4 July to 5 August.
1. Theatre
A Streetcar Named Desire, Phoenix theatre, London, 20 March-6 May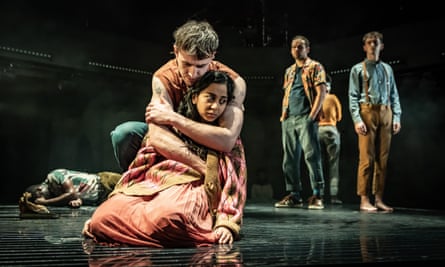 This is a must-see, directed by the wonderful Rebecca Frecknall [which I saw at the Almeida theatre]. Audiences sat around a bare stage, and actors entered all the time from all sides. It created a claustrophobic atmosphere; you could smell the actors' sweat. It was an intense environment for the clash between southern belle Blanche DuBois and her sister Stella's husband, Stanley Kowalski. The highlight of the evening was the visceral and magnetic performance by Paul Mescal: he makes us forget the brilliant Marlon Brando and shows us Stanley as a working-class man, a Polish immigrant who has to fight (literally) for a position in the US.
2. Restaurant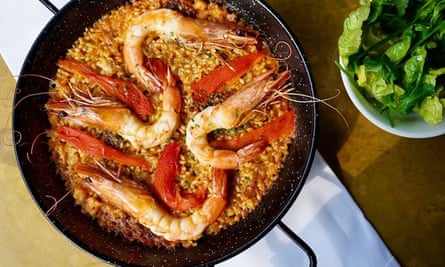 When I work in London I always stay in the same apartment in my beloved south London. On Saturdays I like to go to José, an authentic Spanish tapas restaurant. Enjoy the croquetas, pan con tomate and much more, and don't forget to match it with a good glass of wine. It's a tiny, cosy, homely place with only a few tables and a bar – as if you are in a village in Spain, or a guest at a friend's home where the cook prepares the meal in a small open kitchen. It's always buzzing with people.
3. Film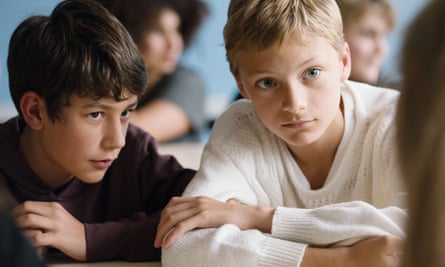 This is one of the best films I've seen lately. The movie starts as a tender portrait of an intense, innocent friendship between two inseparable young boys. Then they start to adapt their behaviour because of the bullying environment of their friends at school. And then a catastrophe happens. The storytelling is nuanced and understated, and the film is visually refined and very cinematographic. It received a well-deserved nomination for the best international feature Oscar. I have to admit I cried three times while watching it.
4. Dance
Futur Proche by Jan Martens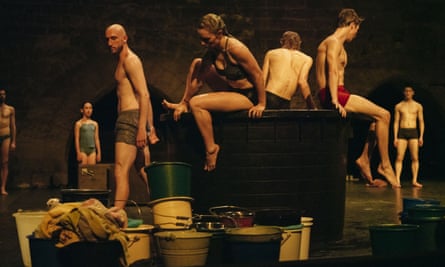 Jan Martens is the new star of contemporary dance. Futur Proche starts with people wearing regular clothing entering the stage, who gradually reveal themselves to be dancers. It's masterfully inventive choreography, dealing with how to go on in a world threatened by major issues, such as war or the climate crisis. In one of the key scenes, dancers form a chain to bring in countless buckets of water and fill a gigantic tub, in which they then dip, submerge themselves, and come out reborn. A wonderful, hopeful ode to the power of togetherness.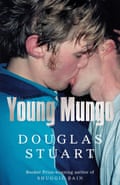 5. Book
Shuggie Bain was the story of a boy who lives with his alcoholic mother in 1980s Glasgow. In Young Mungo we meet a different boy, in 1993. There are two stories: one of Mungo being accompanied by two men to a loch in the Highlands to make him more "manly", and the other a love story between Protestant Mungo and Catholic James. Stuart bathes this in phenomenal descriptions of Glasgow. It's a page turner: heartbreaking and poetic, perfectly balancing cruelty and beauty.
6. Music
Julius Eastman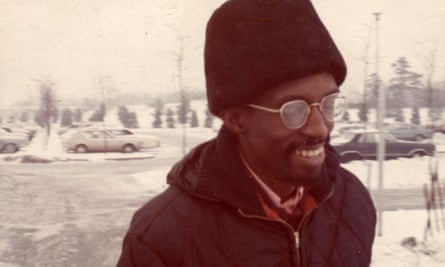 I couldn't believe I hadn't heard of him until recently, when a friend told me about him. Julius Eastman was a black, gay composer who died in 1990 aged only 49. It is a true shame he is never mentioned as one of the founders of minimal music next to Steve Reich and Philip Glass. He brings emotion to the genre. People should listen to his music: it's ecstatic, refined, driven by an unstoppable inner fire. Some of my favourite pieces are Gay Guerrilla and The Holy Presence of Joan D'Arc.