James Norton watched the finale of the BBC drama Happy Valley like 7.5 million of us in the UK: on the telly, at 9pm, on a chilly Sunday night in early February. His girlfriend, the actor Imogen Poots, was away, so he went round to the house of his business partner, Kitty Kaletsky, with whom he has a production company, and her husband. The 68-minute episode, written by Northern powerhouse Sally Wainwright, was immediately and correctly anointed as an instant classic: a denouement, nearly a decade in the making, that lived up to the hype and anticipation. The showdown between Norton's character, the deranged and deluded serial murderer and rapist Tommy Lee Royce, and Sarah Lancashire's magnificently lugubrious police officer, Sergeant Catherine Cawood, managed to be tender, cathartic and utterly mesmerising.
Not that Norton allowed himself to be totally swept along with the fuss. "Most of all I was relieved to see it had delivered, for Sally's sake, Sarah's sake, my sake," he says, with measured understatement. "There was such expectation and I was like, 'It's OK, we did it.'" When the credits rolled, Norton thanked his hosts, climbed on to his bicycle and, like Tommy escaping from the courthouse in the penultimate episode, cycled home, anonymously, through the streets. Then the most wanted man in British acting had a bath.
A bath! Norton laughs, "I felt lovely, but I wasn't cracking the champagne in a bar with all the crew and cast. I was on my own having a bath. And I'm like, "What do I do now? Do I scroll? Do I Google myself and read good reviews? Go on Twitter?' No, you do a little bit of that, and then you think, 'This is weird!' So I felt this strange guilt, actually, that I should be marking the moment in some way. I should be living the glamorous version of this, which everyone probably assumes I am living at this moment in time. And the truth was, I was in the bath, doing a bit of scrolling, feeling a bit like, 'Err, what am I doing? I'm going to go to bed on my own and wake up the following day and eat some cereal.'"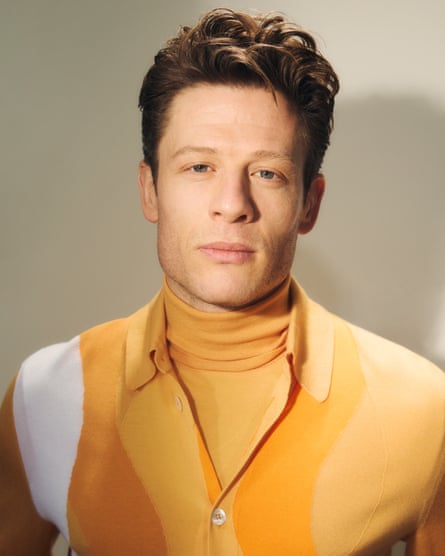 Norton, 37, to be fair, is at a head-spinning moment in his career. As an actor, it seems he can do little wrong. The three series of Happy Valley remain his calling card, beloved here and in places further afield where the constant tea-drinking must be regarded as English eccentricity (Bob Dylan and Amy Schumer are both fans). "A lot of people watch it with subtitles," Norton notes. But he has shown his versatility over the years with a long stint playing a sleuthing vicar in ITV's Grantchester, a brooding Prince Andrei in the 2016 TV adaptation of Tolstoy's War & Peace, and a scene-stealing Stephen Ward, the society osteopath, in the Trial of Christine Keeler. Another memorable turn saw him play the scion to a Russian dynasty in the 2018 slick BBC thriller McMafia and it was around this time that Norton's name was added to the seemingly interminable speculation over who will be the next James Bond. The chatter – admittedly with no new actual facts – shows little sign of abating: most bookmakers have him as first or second favourite.
In person, it's not hard to see why his odds are so low. Of course, he's dashing, with intense blue eyes and a bird's nest of auburn hair that leaves you no choice but to describe it as "tousled". But there's also something likeably goofy about Norton: he shambles into the London hotel-bar where we meet, fresh off his bike again, with his trousers still tucked into his socks. Not very 007. And he clearly relishes taking roles that mess with an audience's preconceptions of him; Tommy Lee Royce seems a million miles from the warm, self-deprecating man in front of me this afternoon, drinking Earl Grey tea.
The fact that he is "having a moment" has not been lost on Norton himself, mainly because so many people tell him that. The conversations freak him out a little, he admits. "People in our industry talk about, 'Oh, so and so's having a moment,'" says Norton. "I'm very aware of how rare an opportunity that is and how lucky I am. But our industry can be really cruel and fickle, and the conveyor belt is brutal. People drop off it all the time. And a 'moment' is, by definition, short-lived. So if I can stay on it for as long as I can, and do this wonderful job, then great."
What matters, Norton decides, is separating "the fluff from the work" and, now some time has passed, that is where he has arrived at with Happy Valley. "That scene with Sarah really was one of the most special scenes I've ever shot," he says. "The whole set was quiet, like being in a church. She was just spectacular and I felt I was doing good work. Usually I go off set and I'm like, 'Oh no, I fucked it up! It's awful! I hate myself. Life's rubbish.' But that day I went, 'Do you know what? I felt I was looking her in the eye and there was energy, real energy, in that room. That felt magical.'"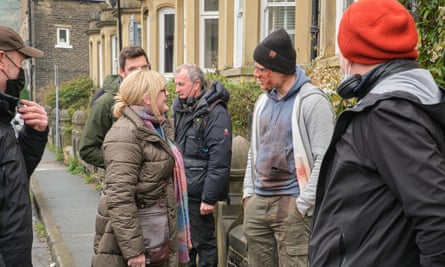 So, if you're riding high and have your pick of projects, what do you do next? If you're Norton, you sign up for a play in London's West End. "A plan?" he says, shaking his head. "Not really. I'm just fucking winging it!"
The production is an adaptation of Hanya Yanagihara's beloved 2015, Booker-shortlisted novel A Little Life. At over 700 pages, the book is a challenging, visceral read: it follows four college friends who move to New York, swirling backwards and forwards over their high-achieving but often cursed lives. The central character emerges as Jude St Francis, a brilliant lawyer with a pronounced limp and mysterious backstory, and goes deep into his experience of abuse and its aftermath, but also love and friendship.
With more than 1m copies sold, Yanagihara was initially approached about turning A Little Life into a TV series. That has since stalled – in part because of the challenging subject matter and Yanagihara's refusal to tone it down – but Ivo van Hove, the great Belgian director and pioneer of immersive theatre, believed it could translate well to the stage. The play – in Dutch, with a runtime of more than four hours – premiered in Amsterdam in 2018 before shorter runs in Edinburgh and Brooklyn last year with subtitles. It has now been translated into English, and van Hove wanted to know if Norton would audition for the role of Jude.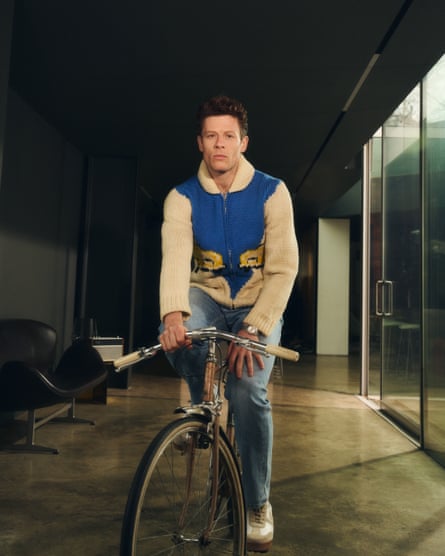 "When the opportunity came along to play Jude, I was fucking scared," admits Norton. "I was like, 'Why would I put myself through four hours of the most gruelling, dark, twisted story, sometimes twice a day, sometimes eight hours a day?' There's a voice in my head going 'Why the fuck would you do that? Go and be normal, and relax and have a beer and go to a pub.'"
So why did Norton sign up for A Little Life then? "It was my partner," he replies, referring to Poots; they started dating in 2018 and became engaged last year. "I was like, 'I'm so scared about this. Why am I even thinking about it?' And she's like, 'That's why you have to do it!' And that's why theatre is so special, because it ultimately is throwing yourself into a very risky situation where you are out of your comfort zone. If you get on the stage and the play goes well, you feel invincible! It's like a drug! So that's why every time you've done a play and you leave it, you're like, 'Oh I need that drug back! I want another hit of that!'"
The play has an additional complication in that Norton has type 1 diabetes, and is required to inject insulin multiple times a day. Not ideal when you are onstage for almost four hours. His solution is to stash sugar, gels and insulin around the set (fortunately most of the action takes place around a fully functioning kitchen) while his blood-sugar levels are monitored in the wings. "Physically, four hours on stage makes me nervous," says Norton. "But again, it's that comfort-zone thing: my diabetes just galvanises me to do it. Tell me it's going to be tricky for a diabetic and I'm like, 'Fucking let me do it! I'm going to prove to everyone that I can.'"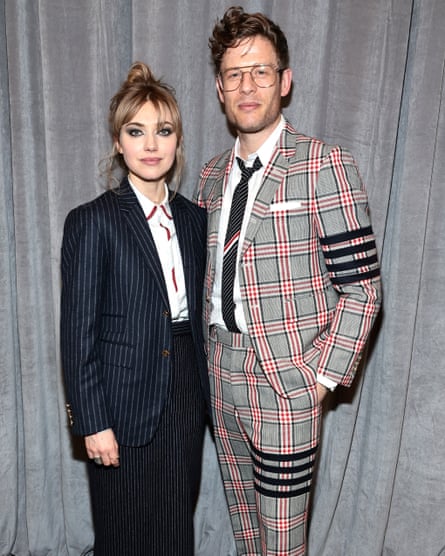 It's not lost on Norton that he has superficial parallels with Jude. The most eye-catching one is that they both had experience of monastic environments growing up: Jude was taken in by monk after being abandoned as a baby; in his teens, Norton attended Ampleforth College, an elite private school in the grounds of a Benedictine monastery in North Yorkshire. But Norton is quick to point out that his childhood was, for the most part, happy and privileged. His parents were both teachers and the monks at school were supportive, especially during a period when he was bullied. After Ampleforth, he went to Cambridge, where he graduated with a first in theology, and then to Rada in London. Decent acting jobs started rolling in while he was a drama student, so he left the course six months early.
Still, Jude is another intense, mentally demanding role to inhabit. But Norton insists that, largely thanks to Happy Valley, he is well practised now at not taking his work home with him. He says, "One of the questions I get asked a lot is, 'How did you shake that?' Especially with Tommy Lee Royce, 'Were you OK at the end of the day?' And I'm like, 'Yeah, I was fine.' I love my job and I really want to do it to the best of my ability, but if you ask me to do a job, which I wasn't able to shake, which was damaging my friendships, my relationship with my family, I'd be just like, 'No, I'm going to draw the line a little closer.'"
Norton's main worry with A Little Life, when we meet, is that he won't do the book or the play justice. "I'm terrified about falling short," he admits. "I just know that we could make something very magical. And if we don't, I'll torture myself. I'll feel responsible and that will be a horrible feeling. Like getting to the final of the World Cup and missing a penalty. Sorry Gareth Southgate. And who else? Bukayo Saka.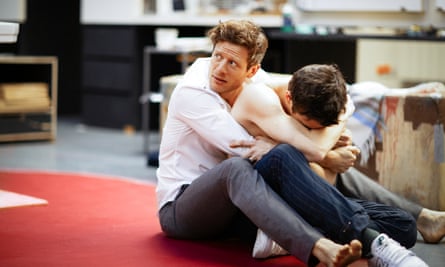 "I've got a hand of aces in this role," he continues. "Jude will be one of the roles I hope will be on my gravestone. Can you imagine what fucking arsehole actor would have their IMDb on their gravestone? But it's going to be one of the roles in my life, which I will probably cherish. I hope. And so if it goes wrong, because of not working hard enough or cutting corners, then I'll be disappointed in myself."
To this end, Norton has stopped drinking alcohol and is eating sensibly while he prepares for the play: "I'm living quite a monastic life." He's also upped his commitment to cold-water immersion. Every day starts with a warm shower that he switches to cold for the last few minutes and he has swum outdoors throughout the winter whenever the opportunity has arisen. "I swam on Sunday in Whitstable," he says. "And it was fucking cold because of the windchill on the beach. Immy [Poots] usually comes with me, but that day she was like, 'You're an idiot.'"
What does Norton get out of it? "Physically, emotionally, my mental health," he replies. "I have this mantra that I should get tattooed: 'You never regret a swim.' And it's true. It just makes me feel good. And why would you not? It's free. It's healthy. It's like sex. There are very few things in the world which make you feel good and are free and healthy: sex and cold-water swimming are pretty much it."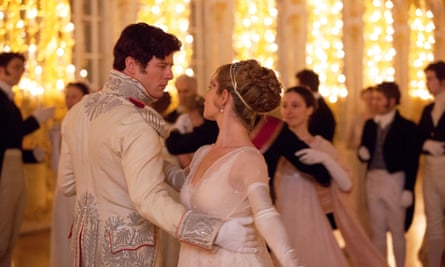 Mental health is a touchstone for Norton and he says his life has improved significantly since he started seeing a therapist once a week. "I reached out to him and a few other people, but he was one who I really responded well to, in a moment of confusion," Norton recalls. "I'm lucky, it wasn't a breakdown, and I don't deal with depression, but like a lot of people, I have moments of anxiety and self-doubt. And shit just gets a lot and very loud.
"From the point of view of acting, it definitely helps. I've talked to him about the play a lot, about why I'm worried about certain things: the sexual violence, the nudity. Like, 'Why am I nervous about that? Why am I embarrassed by that?' And he's like, 'Of course you should be!' And he's been great about the crossover between Jude's journey and mine."
Having a partner who is in the business helps, too. "It comes at a cost because sometimes you don't see each other a lot," Norton says; Poots is currently starring in the Amazon Prime series, Outer Range, with Josh Brolin, which shoots in New Mexico. "But we are willing to pay that for the benefit of having someone in your life close to you who gets it, who is forgiving, who will give up their Sunday to do an annoying self-tape [for an audition]. Or you feel inadequate, like, 'I must get that job because otherwise I won't be happy. If I'm not Leonardo DiCaprio my life's shit.' And that's what you take home to your partner."
You suspect DiCaprio wouldn't mind Norton's career right now. As for what's next, there's the matter of… Norton's eyebrows go up and he starts smirking: he knows I'm segueing, with the delicacy of a multi-car pile-up, towards the inevitable question about Bond. He has, like Karl Stromberg himself, been expecting it. "I know what you're going to say," he smiles, bangs his thigh. "It's so funny, it's the best thing! There's a moment when a journalist starts to squirm. Then they always caveat it with a big sigh."
Busted. "I get it. I don't judge you. We've got to get those clicks – as long as you don't put it as a headline. But I'll say it again, so far nothing. I haven't had a conversation." He pauses, snickers: "Apart from in about 1,000 interviews."
A Little Life is at the Harold Pinter Theatre (25 March to 18 June) and the Savoy Theatre (4 July to 5 August). For tickets, go to atgtickets.com
Fashion editor Helen Seamons; fashion assistant Roz Donoghue; grooming by Petra Sellge at The Wall Group using Hair By Sam McKnight; props by Josh Stovell, assisted by Benthe de Vries; photo assistants Michael Furlonger and Scott Archiebold; digital by Robert Self; lighting by Unique