Black Friday off to quiet start in stores as deals spread out, offers matched online
November 25, 2022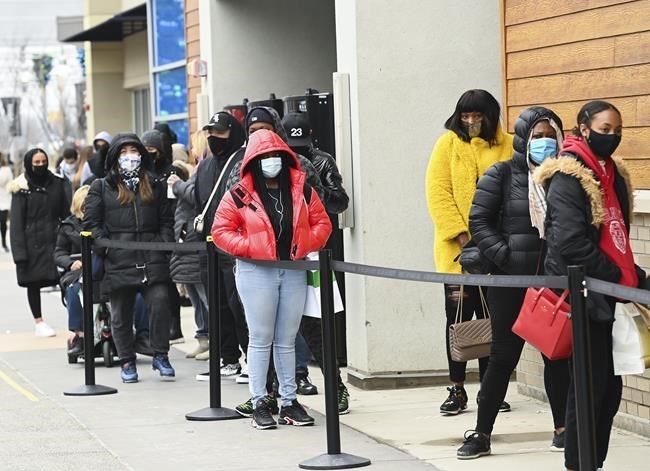 Shoppers are out deal hunting this Black Friday despite decades-high inflation and rising interest rates.
Retailers have increasingly stretched deals over several weeks and offered similar discounts online, taking some of the urgency out of the early morning shopping trips.
"We're seeing a dilution of Black Friday as a physical shopping event where you go to the store early in the morning," retail analyst Bruce Winder said Friday.
"It's finally sort of hit that tipping point where it's much less about the day and it's more about the shopping period."
Still, overall Black Friday sales are expected to be strong with shopping malls becoming crowded later in the morning, Winder said.
The rising cost of living will intensify the hunt for bargains but also lead customers to "cherry pick" sales, he said.
Stores that offer blowout deals of up to 70 per cent off will be busy while retailers with more tepid discounts won't see the same traffic online or in stores, Winder said.
"If you're a retailer and you're trying to move something at 25 or 30 per cent off — it ain't gonna sell," he said.
Some retailers, especially those with high levels of inventory such as apparel, will likely offer bigger sales in stores than online.
"There have been some clues that retailers with extra inventory in stores will want to blow it out," Winder said. "If the merchandise is already there and they're running short on space, they'll want to turn it into cash — especially if they don't have room to pack it up and hold it for another year."
Meanwhile, the Canada Border Services Agency issued a notice to travellers planning to head south of the border for U.S. Thanksgiving and Black Friday.
The agency warned of potential long wait times at some crossings and encouraged travellers to cross during non-peak hours, such as early morning.
The CBSA also said travellers heading to the U.S. in search of Black Friday deals should be aware of their personal exemption limits and prepare to declare their goods upon entry into Canada.
This report by The Canadian Press was first published Nov. 25, 2022.
Brett Bundale, The Canadian Press