When you start thinking of your future, it's time to go: TCS' Gopinathan
March 19, 2023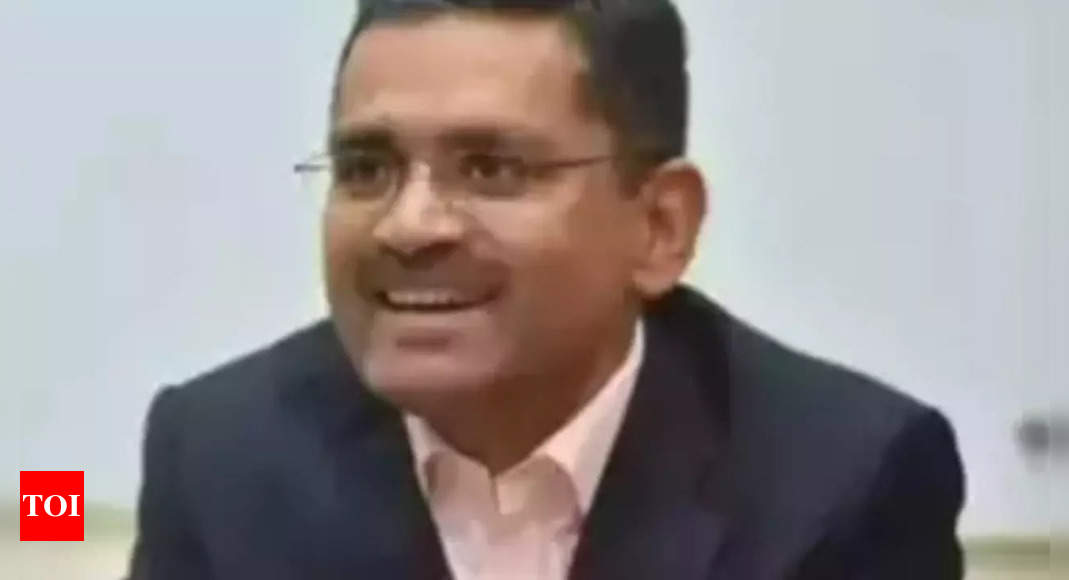 BENGALURU: TCS's outgoing CEO & MD Rajesh Gopinathan spoke to TOI on everything that went into his decision to step down.
Your decision to step down was so surprising. What happened?
When I'm sitting in this chair, I shouldn't be thinking about Rajesh's future plans, I should be thinking about TCS's future plans. (Till recently) 100%, at every minute of my waking hour, I'd thought about TCS. But the day you start thinking that you need to think about your future plans, that's the day that you need to vacate the chair and hand it over to somebody else.
So what made you start thinking about your future plan?
There was no specific trigger. It has been a great journey and, to some extent, the point of reflection was last quarter, when you could say that (I completed) 10 years, 40 quarters (four years as CFO and six years as CEO), that really got me thinking (about myself and my future).
We were also doing our financial planning for the next fiscal. So, beginning of a fresh year. That was another thing on my mind – let somebody else own the whole thing for the full year. So, many small things came together, and we said, ok, this is what I've been talking to Chandra (TCS chairman N Chandrasekaran) about for some time.
But the announcement looked very sudden…
It was not something that was very planned for yesterday (Thursday). The decision that it has to be done to doing it was less than two days.
How long have you been talking to Chandra about this?
Right now, I did not give him much time for it, but I had told him even when the 40th quarter happened. We kept thinking we will sit down and talk about it, but he is running (the equivalent of) 10 TCSs, and you always keep postponing it. But there was no point in delaying it too much. Then there won't be enough time to do anything. You might as well do it when it's meaningful.
So, what are you planning to do next?
I don't have any plans as of now, and I don't think it would be right for me to do this job and try to develop those plans. Peter Drucker has this famous piece called Managing Oneself, where he said – and he said it decades ago – that we should be prepared to be intellectually active well into our 70s. And if you want to do that, then you should think about a second career post 50, because only then will you stay fresh and you'll be able to do it. Otherwise you will get into the fag end of your energy. So this has been at the back of my mind, that I have crossed 50 (Gopinathan will be 52 in August).
Krithivasan as successor, was that ever under discussion?
We have a well-defined leadership group. And the board has very high visibility to it – capabilities, background. They frequently interact with people. Chandra knows everyone personally and professionally. Ours is a very high-touch environment. So the decision process was a quick one. And he (Krithivasan) was leading a third of the business, and the most important vertical, so visibility has been very high.
TCS had the Blitz leadership event in Doha in February, where there were discussions in the leadership about getting back to the bellwether status, that TCS missed out on some good deals. Sources say this too may have prompted your decision to step down.
Blitz is an annual planning event. The idea is to pump up the sales team to outperform. The fact that we are underperforming (on revenue) somebody who is double our size (Accenture), and somebody who is half our size (Infosys), is a fairly open conversation for us. But TCS has always believed in profitable growth, and has always said we are not going to prioritise one over the other. Even at the board level, the view is, revenue growth, profitability and return on equity, all three should be taken together and focused on.
We discussed the issue. It's a high energy event, people go up and defend their performance, they also get challenged, and then everybody gets together and say, ok, we will go out and do it. And then we all have a party.