South Korean economy shrinks for first time since early 2020
January 26, 2023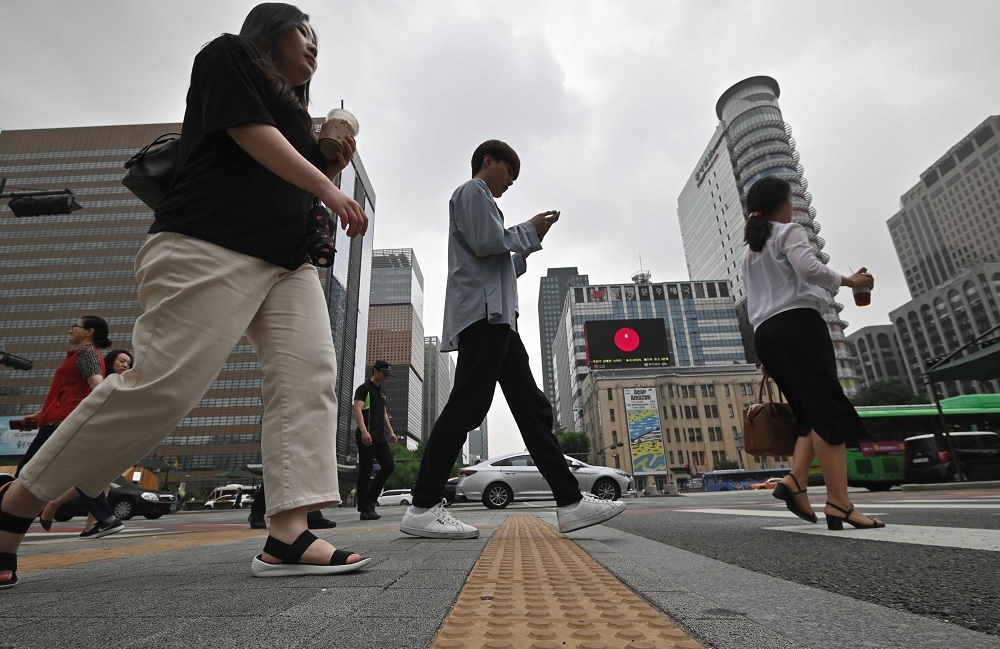 SEOUL, Jan 26 — South Korea's economy shrank in October-December for the first time since the second quarter of 2020, as exports tumbled while consumer spending dipped in reaction to rising interest rates, the country's central bank said today.
Gross domestic product in the final period of last year contracted 0.4 per cent from the previous quarter, the Bank of Korea said.
The reading comes after the BoK hiked borrowing costs for the tenth time in 18 months in early January, as part of its drive to tame inflation.
The figures could provide monetary policymakers room to slow their pace of hikes, as central banks around the world look to tone down their tightening moves as the effects of last year's moves kick in.
Still, consumer inflation, which hit five per cent in December, continues to be a major concern for the BoK.
"Private consumption fell 0.4 per cent due to a decrease in consumption of goods and services, (including) home appliances, clothing, accommodation, food and entertainment," the central bank said in a statement.
"Exports decreased by 5.8 per cent mainly in semiconductors and chemicals," it added.
Imports fell 4.6 per cent in the quarter owing to decreased imports of basic metals and crude oil, according to the bank.
Still the economy grew 1.4 per cent on-year in the quarter and 2.6 per cent for the whole of 2022.
For 2023, the central bank has estimated that the country's economy will grow around 1.7 per cent, and inflation will be around 3.6 per cent. — AFP