Felcra 2.0 transformation plan to be implemented soonest possible, says Ahmad Jazlan
March 19, 2023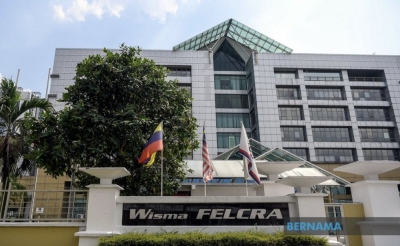 MACHANG, March 18 — Felcra Berhad 2.0 Transformation Plan will be implemented soonest possible to benefit and protect the welfare of the participants, said its chairman, Datuk Ahmad Jazlan Yaakub.
He said the plan will include several aspects, such as food security, Felcra-related business dealings and governance.
"I have made plans before this to continue with the 2.0 Transformation Plan, which was supposed to begin early this year but it could not be finalised due to unforeseen circumstances.
"This plan is very good and, Insya-Allah, will be implemented soonest possible because our goal is to help the participants," he told reporters when met in Bukit Tiu, here, today.
He said planning needed to be carried out in the best possible way in efforts to increase Felcra's revenue and reduce reliance on the government.
"When we got the mandate to be involved in the issue of food security, for example, broiler farming, Prime Minister Datuk Seri Anwar Ibrahim asked Felcra to also be involved. As for rice crops, we also have them in Seberang Perak, Perak.
"We are always committed to any responsibility given by the government because we will continue to move forward to become better and, thus, help the people and the government," he said. — Bernama